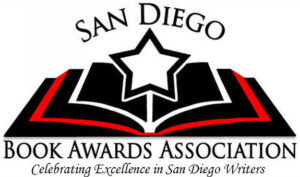 Due to the requests of entrants, the Fall 2016 Submission Window for Unpublished Entries has been extended!
NEW DEADLINE IS DECEMBER 31, 2016!

Open to all writers residing in San Diego County.
Winners will be determined by a panel of judges.
CASH AWARDS!
Unpublished/Published entries from 2015* and 2016 are both eligible.
*Due to the installation of a new Board of Directors in 2016, unpublished and published books with a 2015 copyright or publication date will be eligible. Only one winner will be awarded in each genre.
For complete rules, guidelines and entry forms, please visit:
www.sandiegobookawards.org/submissions-guidleines
Or write to: SDBA
P.O. Box 6487
Oceanside, CA 92056
Email: sdbookawards@gmail.com
We look forward to reading your stories,
San Diego Book Awards Association Board of Directors and Judges