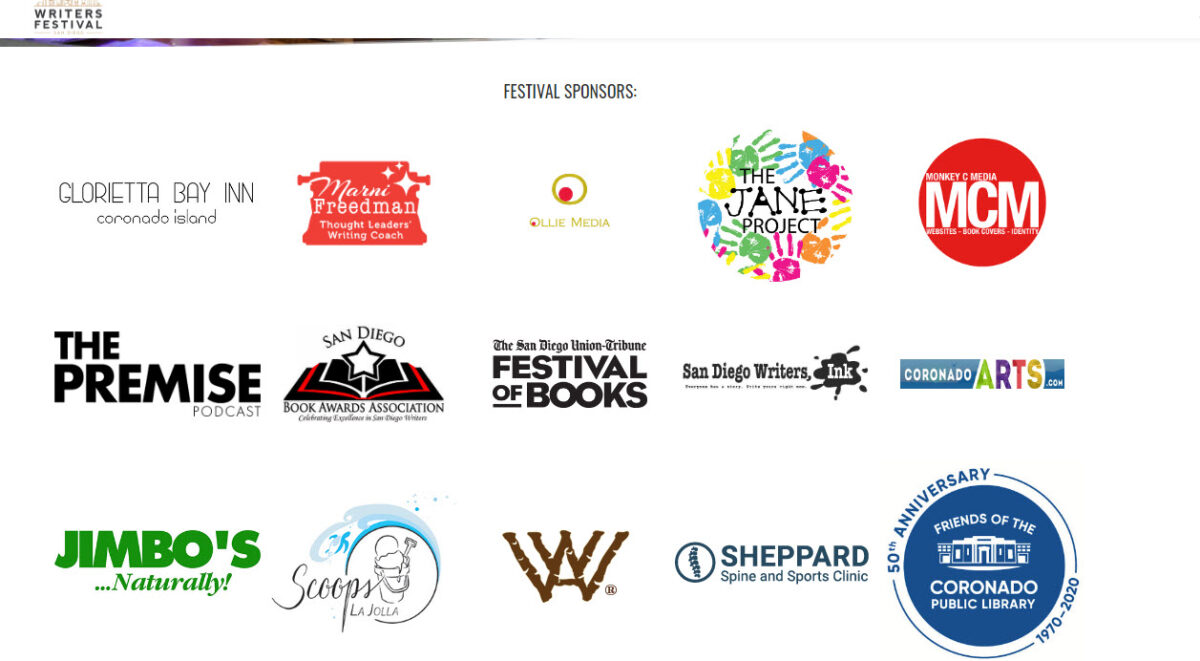 The San Diego Book Awards Association is proud to sponsor the San Diego Writers Festival!
The San Diego Writers Festival gathers talented writers, writing groups, organizations, and support groups in order to celebrate and showcase their work in San Diego. We hope to foster collaboration and highlight a diverse community of writers…we want to put San Diego on the literary map and create a destination hub for creative writing talent everywhere. The San Diego Writers Festival celebrates the spirit of storytelling and how it inspires people from all backgrounds, of all races, ages, and abilities.
Join us online for the Summer Festival Days, celebrating the writing talent within San Diego!