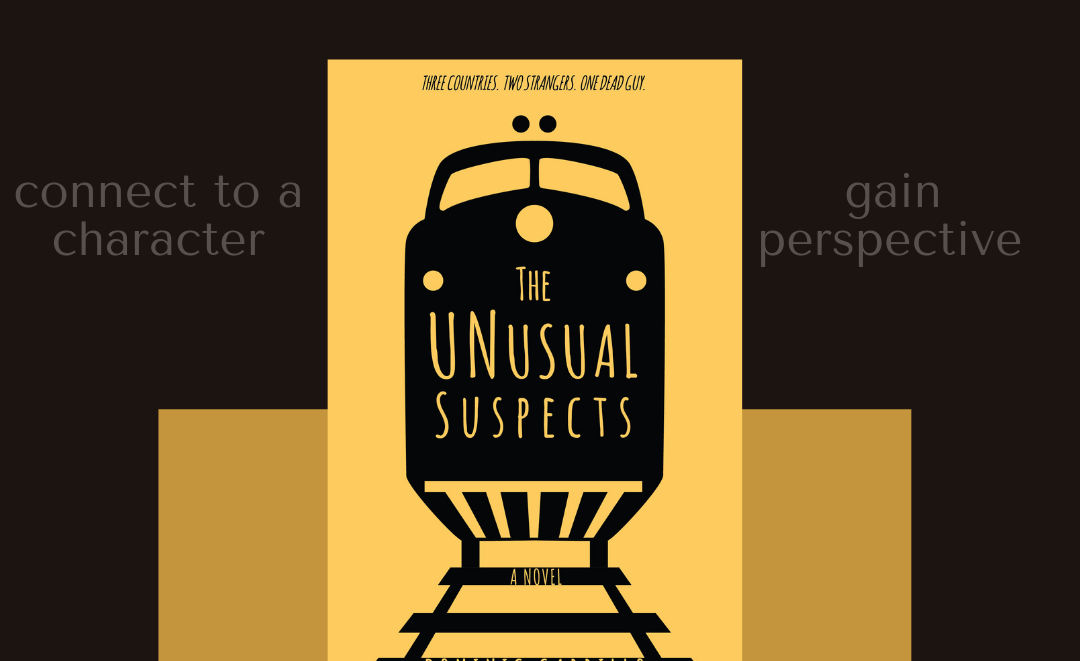 Young Adult Fiction can be a beacon of hope in turbulent times.
Dominic Carrillo, winner of the 2020 San Diego Book Award for General Fiction, reminds us that writing exceptional young adult fiction starts with the purpose of making a difference.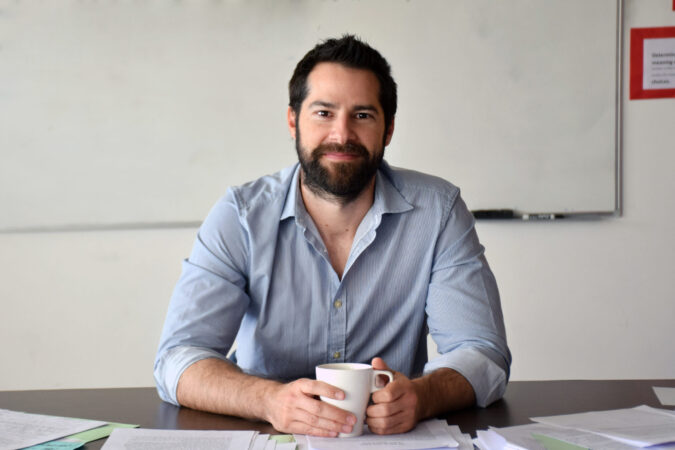 Dominic shared with the San Diego Book Awards his insights and experience in writing award-winning fiction.
---
Inspired by the pain of Young Adulthood
SDBAA: What inspired you to write this award-winning book?
Carrillo: At least three things come to mind and they all have to do with the two first-person narrators: Nia and Kurt.
First, my sister challenged me to write from a female's perspective years ago and I never forgot about it.
Second, I was teaching 8th grade at the time, and I noticed that some students were experiencing parental neglect, and some girls were very intelligent for their age (ahead of the boys), but also acting as if they were ready to be in high school or college which they were clearly not ready for.
Identity is always an issue in middle school and the struggle is real. There was also a scare one school day because a girl in my class had ditched, but the administration believed that she ran away from home or perhaps was kidnapped. The police got involved and searched the city and eventually found her. I put some of those elements together and came up with the character Nia.
Third, I'm a big fan of the late writer Kurt Vonnegut. I wanted to bring him back to life, so I conjured him up along with both of my deceased grandfathers and came up with the second narrator–89-year-old Kurt.
Work with an Insightful and Professional Editor
SDBAA: For the aspiring author yearning to write excellent fiction, can you share your writing process?
Carrillo: It's always a little different. For this one I wrote the entire first draft with Kurt as the only narrator, describing the story from an interrogation room.
I work with a wonderfully insightful and professional editor, Jennifer Silva-Redmond, who pointed out that this was primarily Nia's story, not so much Kurt's. She advised that I make Nia a narrator and cut the interrogation scenes that originally opened the story. As usual, she was right. It flowed much better after embracing the back-and-forth of dual perspectives.
I rely greatly on the editing process to turn something rough into a crafted, clear story that I can be proud of. Also, this one example illustrates that it's hard to know where and how to start a story, and many rounds of editing and lots of keen eyes helped me figure that out.
Seek Other Perspectives
SDBAA: What was the hardest part of writing The Unusual Suspects, and how did you overcome it?
Carrillo: For the Unusual Suspects, it was writing in the voice of a 14-year-old girl. I've never been a 14-year-old girl, so it was an obvious stretch for me.
I'm a teacher, so I asked some female high school students to read through it and help me with the teen girl perspective. They helped tremendously.
There was a texting chapter I'd written on my own that made them laugh out loud because it was so bad. They told me it sounded like a 40-year-old guy imagining how a teenage girl would text–far from the real thing. They helped with this round of editing when I focused specifically on Nia's voice.
As you can probably tell, my writing process is truly collaborative and I highly value many rounds of editing. Another difficult part of writing is knowing where to start and how to end the story.
Write Your Dreadful First Draft
SDBAA: One of the biggest challenges for aspiring authors is to finish writing their first draft.
What do you do to stay productive and focused?
Carrillo: Perhaps this is the teacher side of me talking, but it seems that the biggest challenge is getting over the fear of failure. Some people call it 'writer's block'. Lots of people want to write a book, but not many actually try it–or see it all the way through–because they are afraid it's going to suck.
The thing I've learned (from experience and Anne Lamott's "Sh*tty First Drafts") is to just start writing what I'm interested in and see what happens. Most likely, the first draft will be crap! I might discard it altogether. But I might like the concept or the main character enough to continue working on it– or at least use part of it in a different, future story.
I wish I could say that I stay focused. Often, I don't. I might write 25-30 pages one weekend and then not touch that story again for another month or two, but when I do get back to it, I add something–anything–even if it's one more page. If the story sticks with me and is compelling, I will always get back to it and add 5 pages here, or 10 pages there when I have the time. Because I've done it before, I have more patience and know that I will finish the manuscript eventually, as long as my interest holds and I'm persistent.
Refine Your Skills in the Genre
SDBAA: What advice can you give current and aspiring authors about writing an excellent book in your genre?
Carrillo: The first piece of advice is to read a lot in your genre. You want to know what's out there, who the authors are you strive to emulate, the ones you don't want to emulate, and to study the style and craft.
For me, it's YA (Young Adult) and both good and bad examples can inspire me. Also, because it's a genre for teenagers, I'm always inspired by the idea of helping young people see a certain truth, lesson, or just connect to a character in a way that helps them gain perspective. In other words, if you want to write a valuable story keep in mind the purpose. If your primary purpose is to write a bestseller and get rich, then you're probably writing for the wrong reasons and will most likely be disappointed.
My last piece of advice is to just practice writing and consider each manuscript, story, or book you write to be practice. Don't expect to write a great book on your first attempt. That's as absurd as thinking you'd be able to play Rachmaninov after a few piano lessons.
Closing Thoughts
Writing award-worthy books requires passion, discipline, and commitment to the craft. Dominic clearly articulated that writing the first draft, no matter how dreadful, is the first step in publishing a masterpiece. It's time to be fearless and type your first draft.
---
About Dominic Carrillo
Dominic Carrillo is a teacher and writer from San Diego, California. He earned both his bachelor's and master's degrees from UCLA, where he began creative writing. His stories in San Diego Reader magazine led him to publish his first novel, To Be Frank Diego (2012). Since the publication of The Improbable Rise of Paco Jones, a 2017 San Diego Book Award (SDBA) winner, Dominic has focused on writing young adult novels with universal coming-of-age themes. The Unusual Suspects won the 2020 SDBA and has been translated into Bulgarian. The sequel, Nia & the Dealer, is now available at online bookstores.
---
About The Unusual Suspects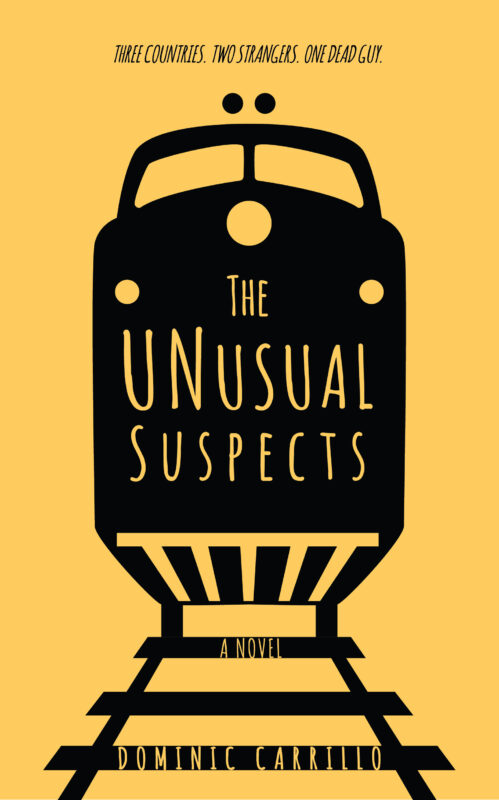 The Unusual Suspects is a heart-warming, coming-of-age adventure across Eastern Europe. Nia, a daring 14-year-old Bulgarian-American girl, ditches her private international school and takes the train from Sofia, Bulgaria en route to Berlin to confront her ex-boyfriend. Odds are that she won't make it to Germany, but on the way, she meets a wise, geriatric American named Kurt who also has a knack for killing people unintentionally. On the lam, Kurt and Nia make an unusual duo whose intersecting journeys lead them to startling, inspiring places.
---
About the San Diego Book Awards Association
The San Diego Book Awards Association supports and recognizes published and unpublished authors with our annual competition.
Join the 2021 San Diego Book Awards!
The submissions window for the 2021 San Diego Book Awards competition is from 10/1/20 to 12/31/20. For more information, please visit our submissions page.
If you are interested in participating as a judge, please visit our judging page.